We have a wide variety of items to help you reach your health goals.
Click on the + below to open the section for more details.
Vitamins and Supplements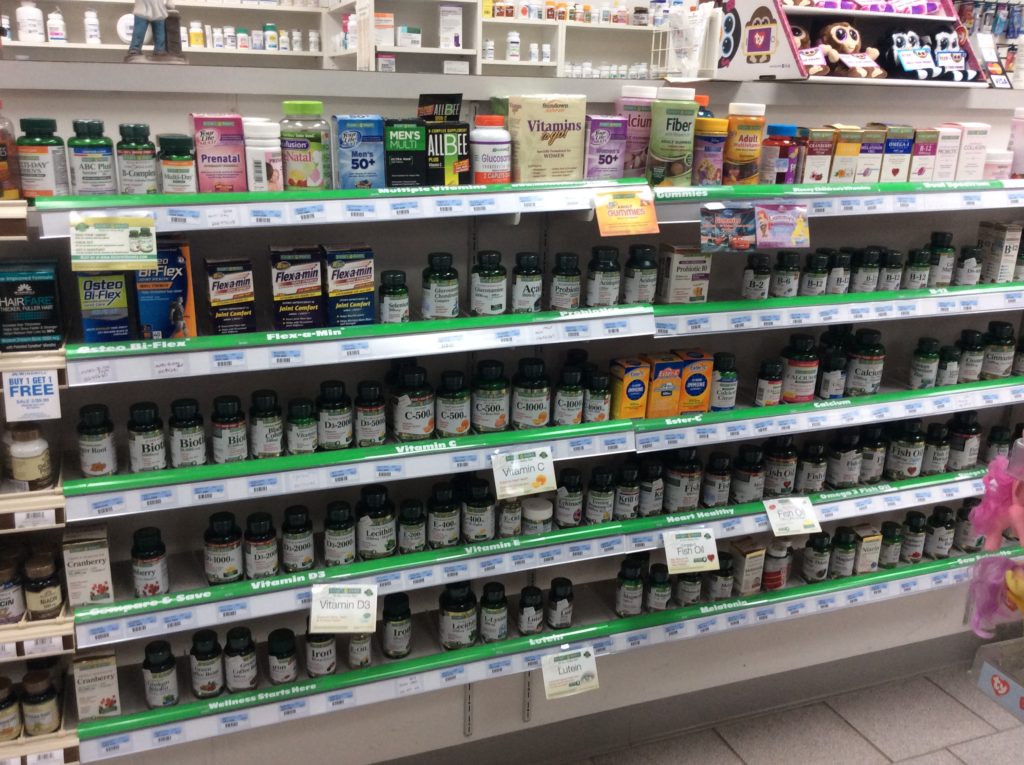 You don't always need medications to help you be healthy. Also, sometimes you should be taking vitamins and supplements to complement your prescription medications. We are here to help you find the right products for you and your health goals. We have a large selection of vitamins, supplements, herbals and homeopathic products. We also have the expertise to help you make the right decisions about your health needs. We will also make sure your supplements and your prescription medications are all compatible.
Herbals and Homeopathics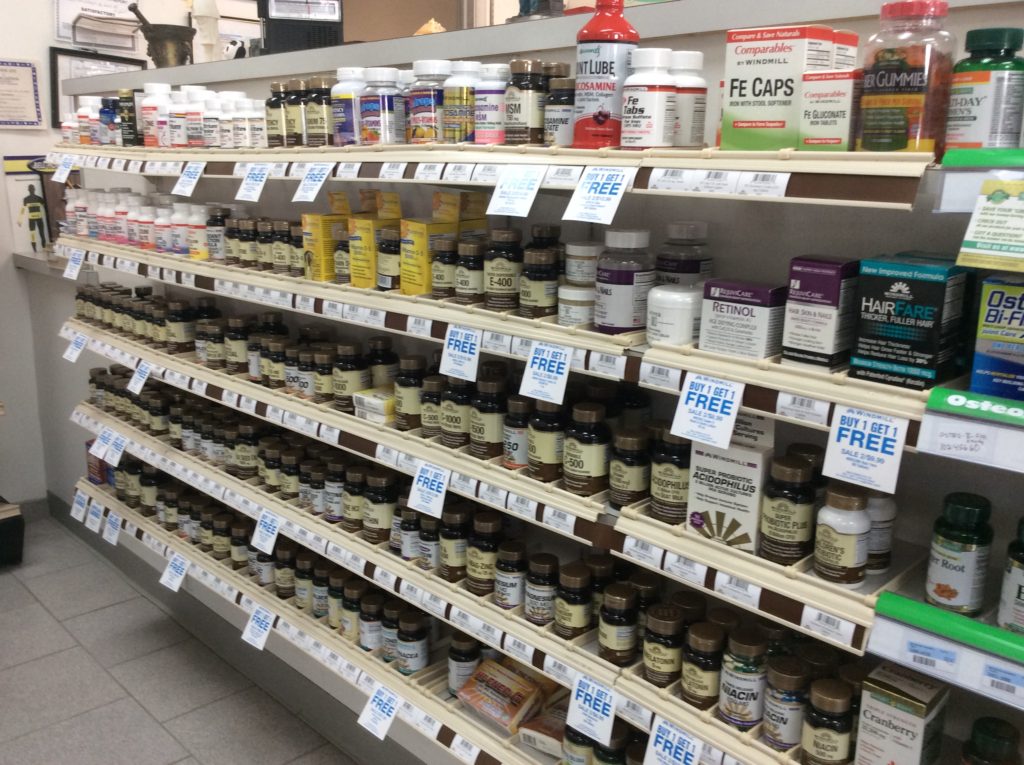 We provide variety of vitamins, herbals, supplements and homeopathic products. One of our favorites is Gaia Herbs. Keep reading and you will soon find they will also be your favorite.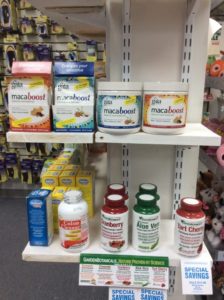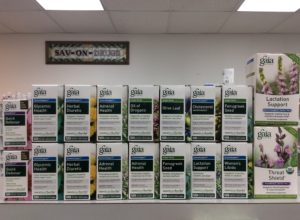 Gaia Herbs not only develops its own homeopathic products, it also grows the certified organic herbs used in them. It all starts with the soil, which is organically fertilized. Plants and seeds are carefully selected and observed as they grow. Then they are finally harvested after reaching peak levels. Gaia Herbs celebrates and supports the symbiotic relationship between people and plants. Different plants draw specific nutrients from the earth. Those nutrients have a corresponding biological response in your body. Find products that could benefit you!
Support Hose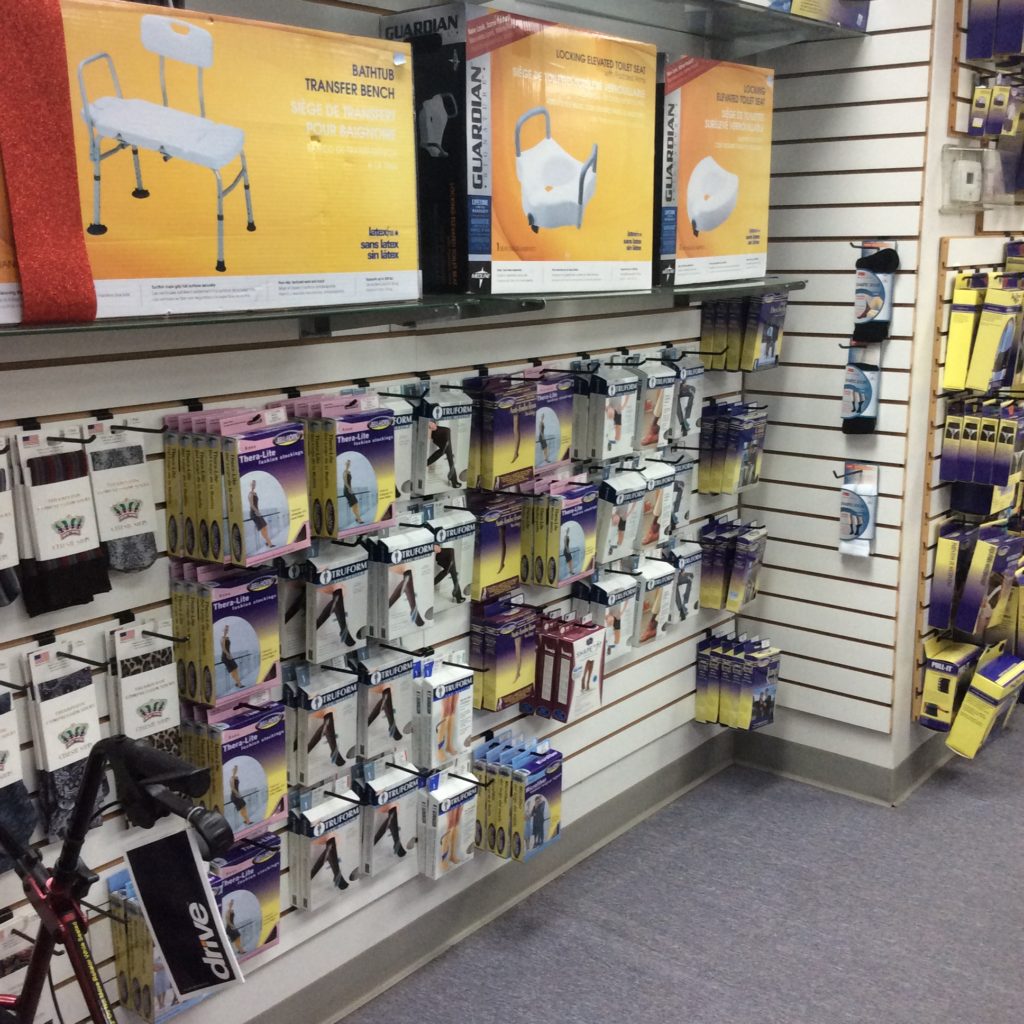 Not sure which one is right for you? What size will fit you? Don't worry, we are the best place for support hose in Keyport. We measure which size would best suit your needs. Travel is often accompanied by long periods of inactivity in cramped conditions. The compressive action of the garment prevents the slowing of blood flow .The blood in the veins can then flow more quickly up the leg back toward the heart. This can cause blood flow to slow resulting in swollen, aching legs, the last thing you want to deal with on a long trip or any other regular day.
Below are the following Brands we have at our store:
Truform
Graduated support hosiery works in concert with the veins, skeletal muscle pump and valves to help good circulation and leg health.
Bell-Horn
Ultra fashion support and relief for men and women with tired and aching legs due to mild varicose veins, swelling, and fatigue. MircoFiber pantyhose are light and sheer, complementing an active lifestyle.
Celeste Stein
One of the leading manufacturers of printed hosiery in the United States. Worked with some of the world's top fashion designers and retailers to develop our trouser socks, thigh-highs, tights, and leggings. We also manufacture specialty hosiery such as fishnet, and sheer tights, and recently added fashion-forward printed t-shirts to our exclusive line.
Plus MD
+MD Diabetic Socks are additionally treated to help keep your feet fresh, dry and comfortable. These moisture-wicking properties and anti-bacterial treatment help reduce odors and discomfort.
Dr.Comfort
All styles of Dr.Comfort socks are designed and manufactured with your foot health in mind. They're perfect for people living with diabetes, arthritis, edema, neuropathy and circulation issues. They're available in a range of men's and women's sizes. And the dye in our colored socks doesn't bleed out of the fabric, reducing your risk of foot infection.
Braces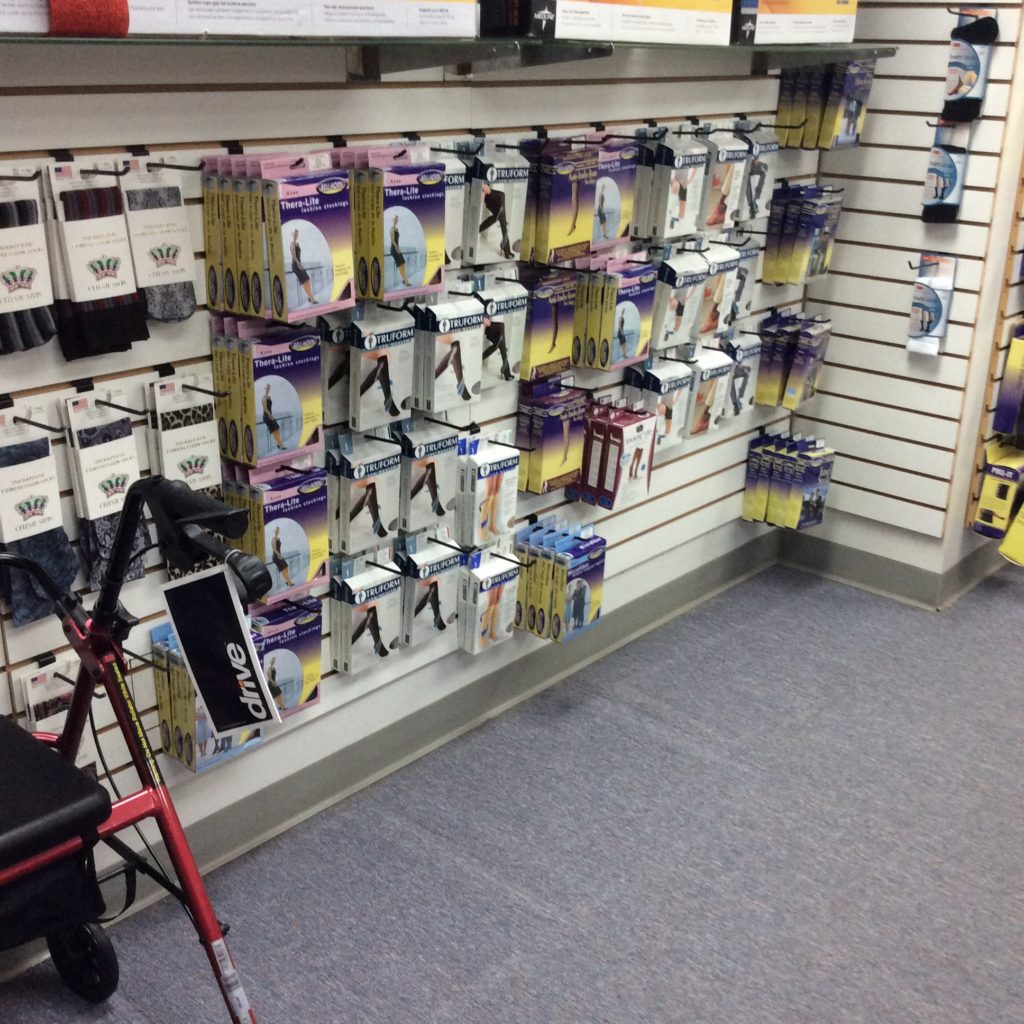 Whether it's a broken arm, sprained ankle or carpel tunnel, we have the brace that is right for you. In addition, we will help with the fitting to make sure you get the one that is right for you.
Protien Powder

When it comes to health, we have you covered. We have protein shakes, protein powder, probiotics and much more. When it comes to health it's not just about the medications. Come in and learn how our supplements can help you feel healthier and live better.
We also have an assortment of supplements for your hair, skin and nails. Come see us and we'll help you pick the right one for you.
Plush Gifts

While you are here, stop by our plush section to pick up the little something which is sure to make someone smile.
Personal Grooming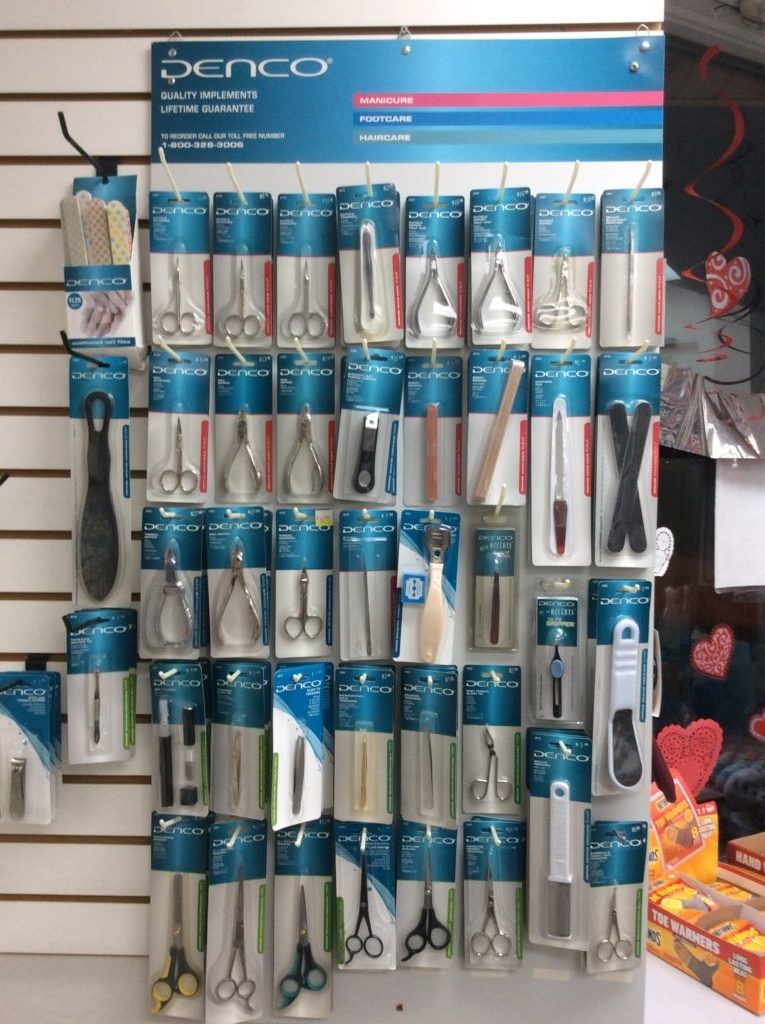 Denco Products
Denco is a top supplier of manicure, pedicure, haircare and household implements. We carry a variety of supplies like baby nail clippers, foot scrubs, tweezers, smoothing stones, etc. Don't see something you like, we will order it for you.
Mobility and Safety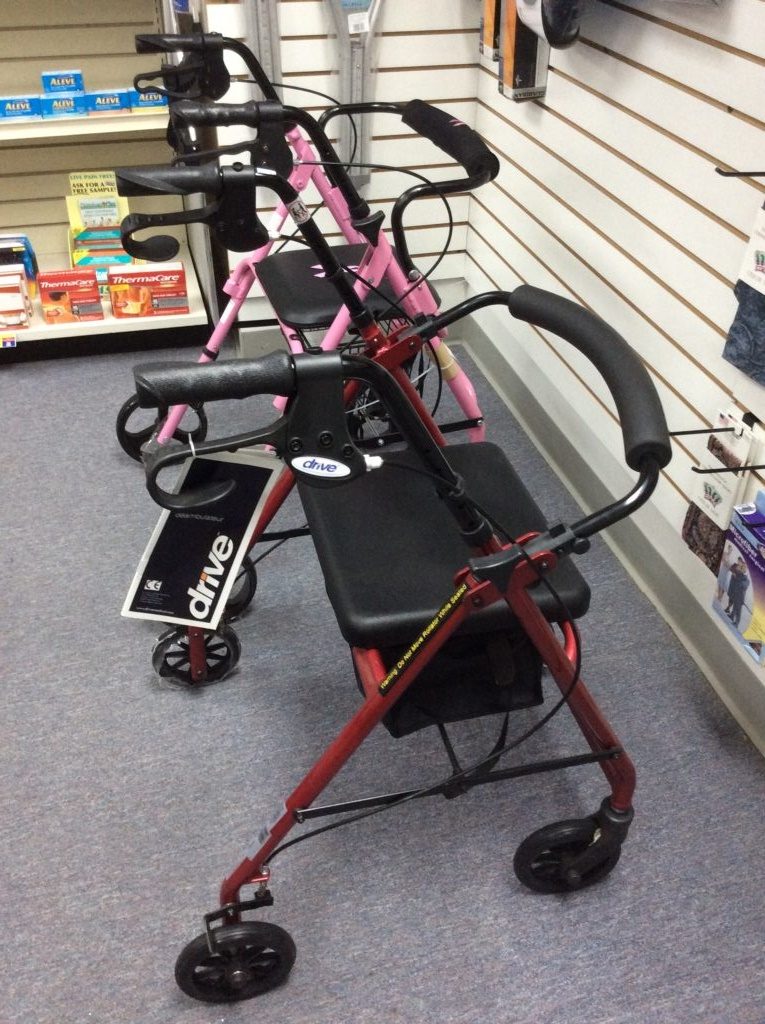 In addition to canes and crutches, our mobility supplies will get you where you are going with ease. Plus our knowledgeable staff will make sure all the adjustments are right for you and you are comfortable with using all the equipment before you go.
Medical Supplies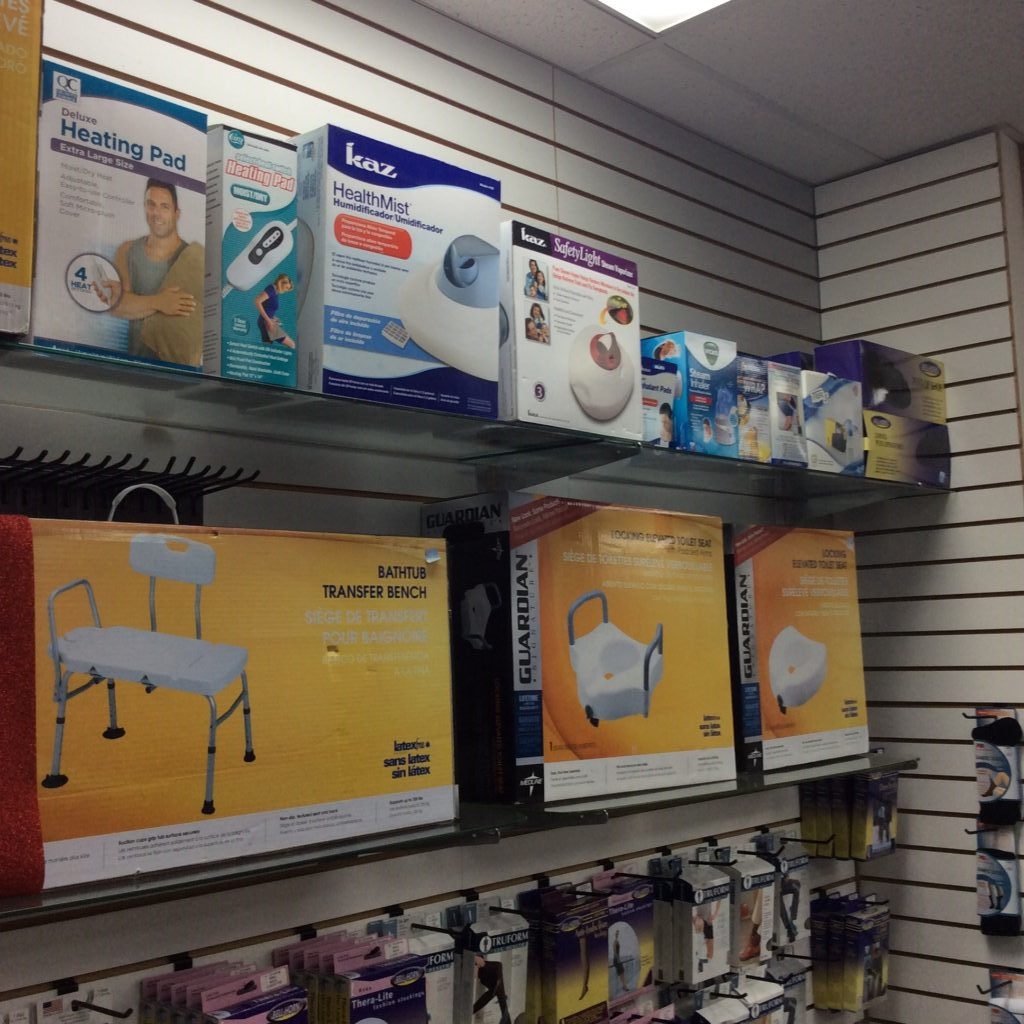 We offer a range of home health care supplies:
designer canes
crutches
rollators
commodes
raised toilet seats
Greeting Cards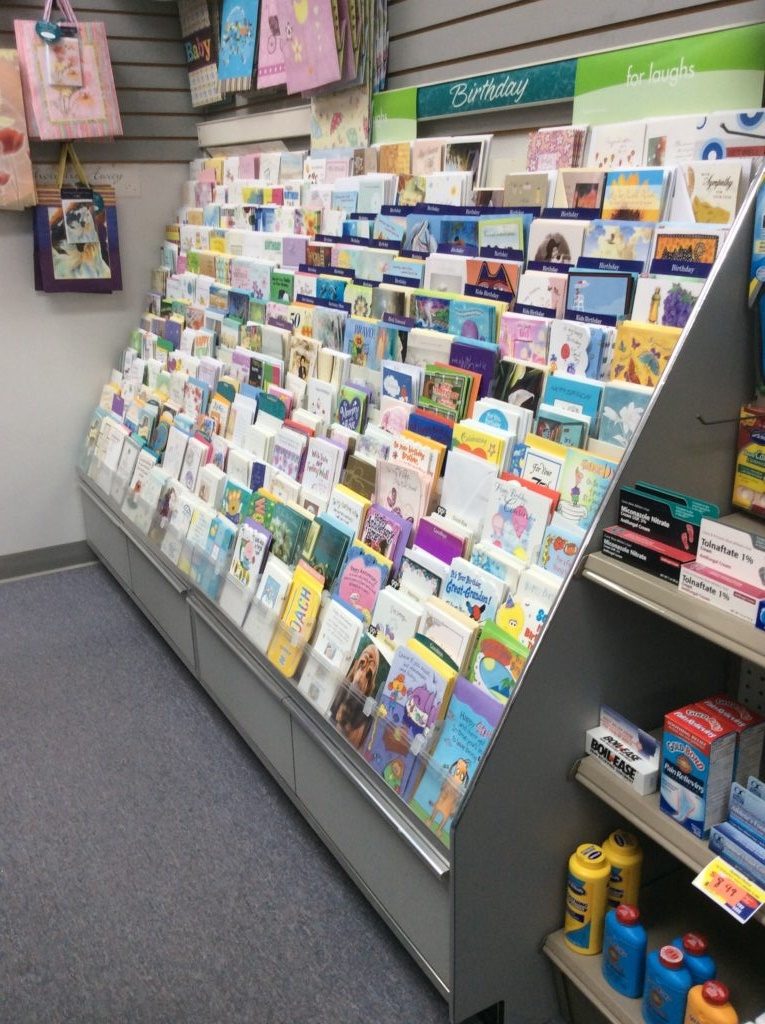 Greeting cards for all occasions
Gold Bond Ultimate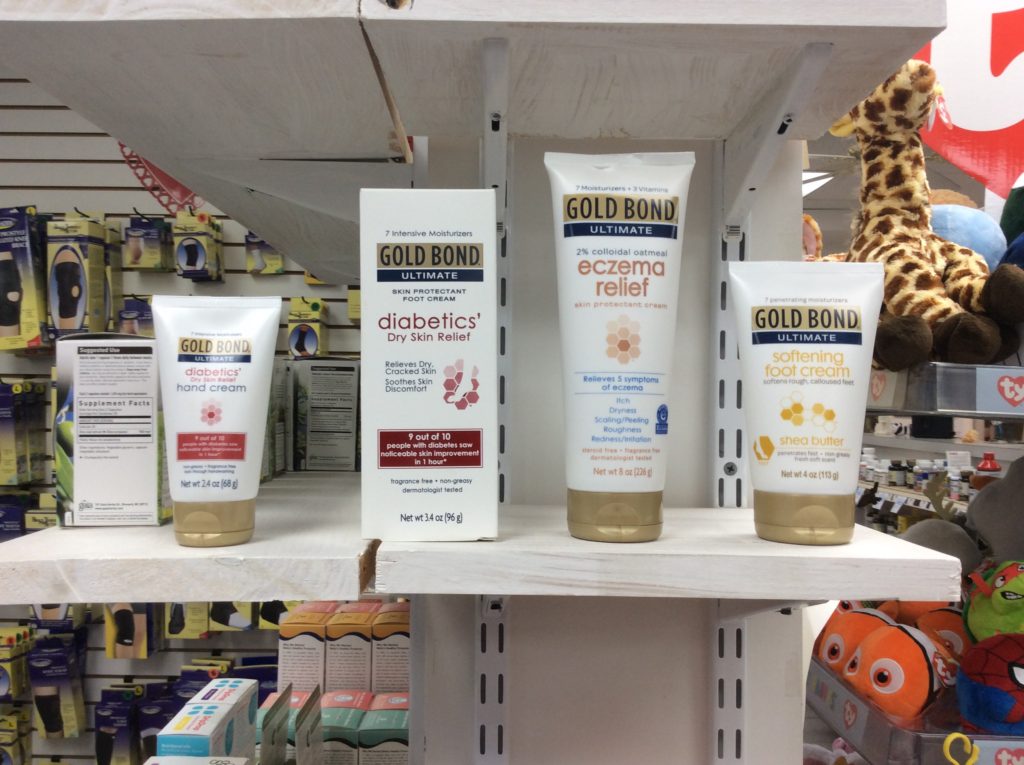 You have seen the commercials on TV and heard them on the radio. Come see why Gold Bond products are so popular.
Canes and Mobility Supplies

When mobility becomes a concern, we can help you get around more easily. With our line of adjustable canes and a variety of crutches, you are sure to find the right items to get you where you need to be.
Burts Bees


Just try Bert's Bees one and you'll be hooked.
Our selection of Bert's Bees products is sure to please. Their skin care products are second to none.
Cough and Cold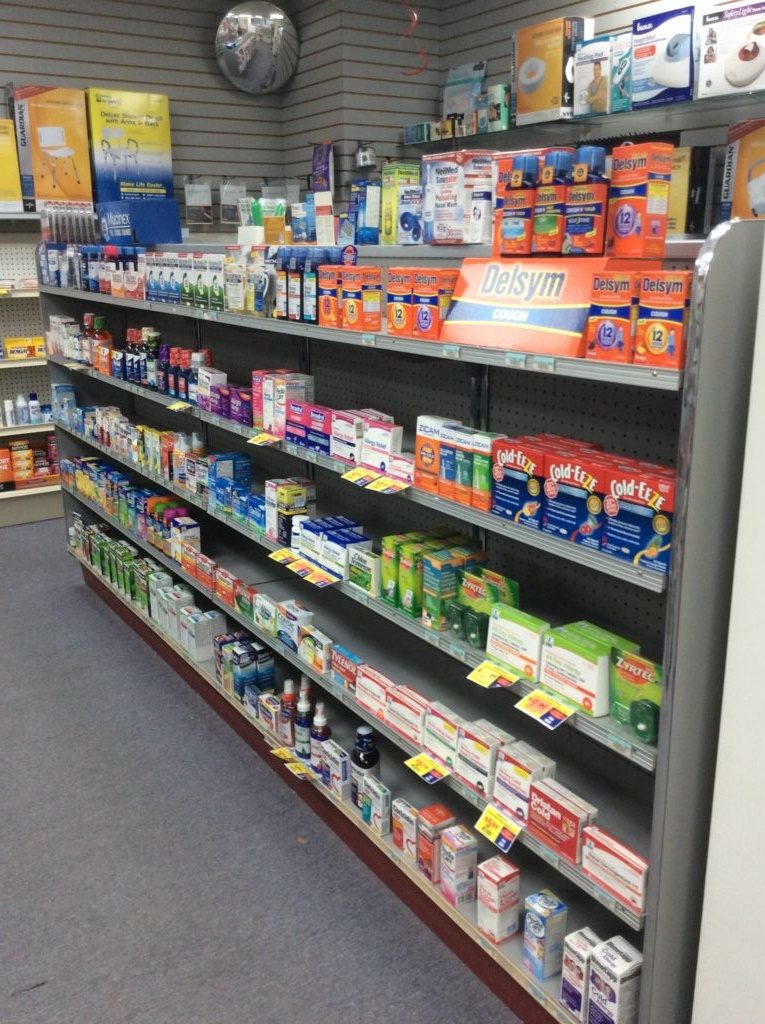 Whether its a cold, the flu on just allergies, we have what you need to feel better quickly. Our full line of cough and cold products is backed by a pharmacist who is happy to take the time to talk to you and walk you through the best treatment for your symptoms.
Bathroom Safety Aids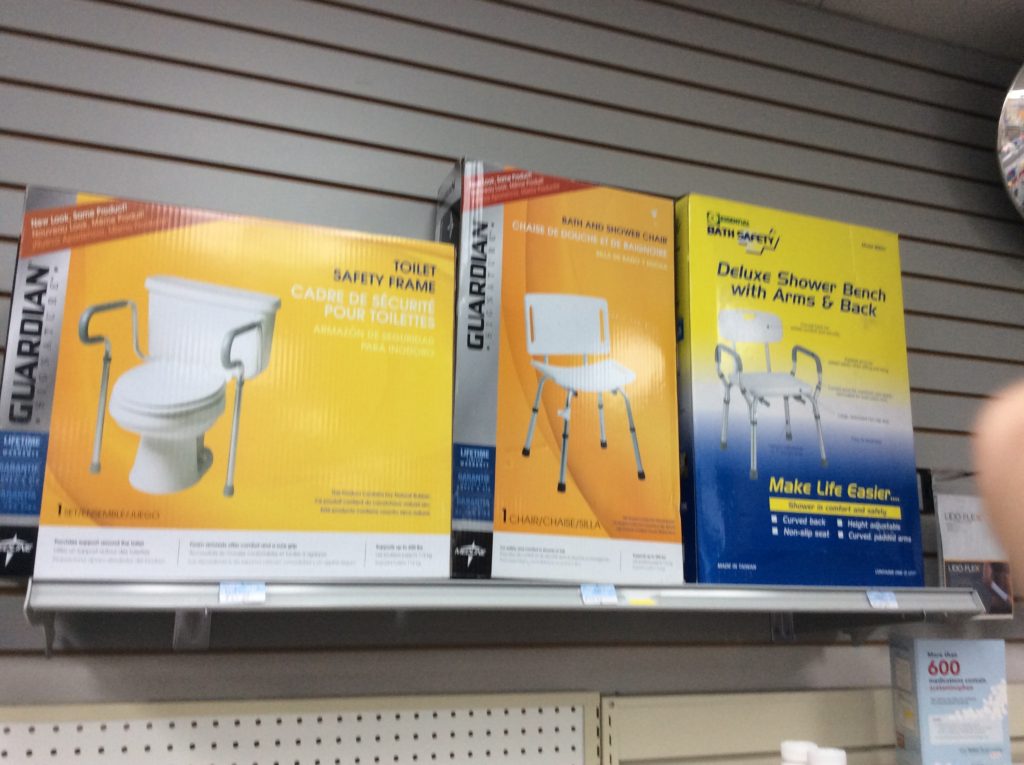 When using the bathroom and bathing becomes difficult we can help make life a little bit easier with our bathroom safety items. We stock all kinds of items to help you safely use the bathroom. Some of these items include toilet safety frames, shower chairs and raised toilet seats. Come by and talk to us, we will help you chose the right products.